Site: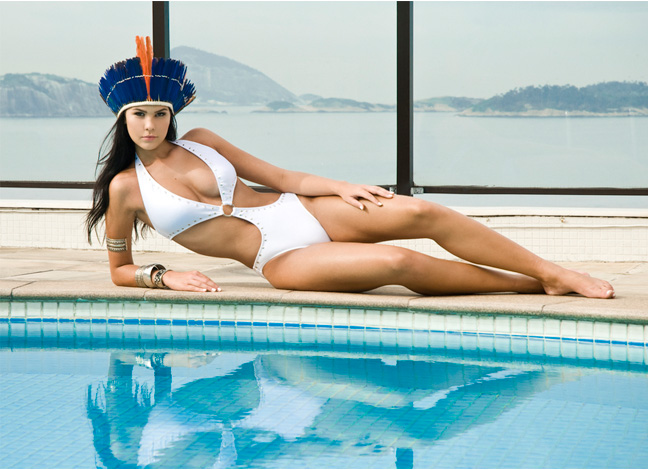 NEO SWIMWEAR
brings the best of Brazilian fabrics and stitch work and mixes it with an Italian cut with universal appeal.
The garments are hand made with love and attention to detail by the handicraft women of Buzios - Rio de Janeiro's nicest and trendiest beach resort.
Our Swimwear can be handmade to your specification.
For customised production the following conditions apply:
We send you our range of designs and fabric options - We can produce European, American and Brazilian cuts
Our Fashion designer will give you FREE fashion Consultancy during all pre-production and during production process to make sure everything will be perfect to your taste. Samples can be produced for approval at an agreed value.
We will give you the collection price list ( as each of our collection is exclusive, prices vary from which kind of fabric and accessories we are going to use )
Price are FOB ( can be in US$, R$ and £ )
A Commercial Contract will be generated between NEO swimwear and your company.
Production starts after all the collection is approved by your company
No return without pre-agreement
No cancellation beyond 5 days of an agreed order
To start production part payment of the order must be received via Bank Transfer and the rest of payment when the order is ready to be shipped.
Delivery is 4 weeks from the approved Order
Shipping is via FedEx, UPS or Brazilian Post Office
Discounts for larger quantities are available